I wanted to share some reflections on working with interpreters in online psychological work. This is in relation to a piece of work I did for an International NGO after three staff (all Afghani) were kidnapped and held for 24 hours by an unknown group in a remote region of Afghanistan. The three staff members had been affected differently by this experience and their employer wanted some support for them and turned to InterHealth Worldwide, a social enterprise providing medical and psychological support to the aid and mission sector, where I was then working.
Something about me: I am a counselling psychologist with around 2 decades of experience in the UK National Health Service (NHS) working in the main a specialist project for refugees and asylum seekers in London. I have a long experience of working with interpreters in face to face therapy and when it was clear that two of the three men concerned spoke limited English, the stage was set for us to think about what we could provide with interpreter.
I was lucky enough to have worked closely with Newham Language Shop (a London based interpreting service) and to know a particular Dari speaking interpreter, Idrees Rasikh very well. To do this rather innovative piece of work, it was reassuring to be working with a colleague I knew and trusted, who knew my style of working and who I knew would be open to reflecting about the work as we went along.
There was no published literature to draw on for this work but I had some notes prepared by Beverley Costa of the organisations Mothertongue and Pasalo (www.pasaloproject.org) about interpreter-mediated therapy via Skypei. The situation she was discussing was different however, as the therapist and client were envisaged as being in the same room, with the interpreter joining them by web-cam to cut costs and make interpreters more widely available. Costa noted the need for clients to experience talking via a screen to test out technology and make sure clients felt at ease. She also spoke of the need client and therapist to be positioned more closely than normal so that they are both visible – something that might prove uncomfortable to both. Further she stressed the need for back up plans when things go wrong with technology and of setting some ground rules about how to manage turn taking. As she says, "the clinician needs to remember to look at the client, for the benefit of the therapeutic alliance, although it will be very tempting to look at the screen".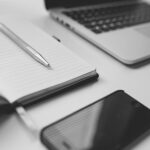 In the work that I am describing, things were different. The interpreter and I were in the UK on one side of the web-cam screen, while our clients were on the other side in Afghanistan. This meant that myself and the interpreter sat close together, side by side (with perhaps reduced opportunity to observe each other) and both
looked at the client on screen. However some of the observations made by Costa were definitely of relevance: the need for a back up plan, the need to create a setting in which all parties could see and be seen and the difficulty that could arise around turn taking were just as relevant.
I am convinced that having me and the interpreter in one location was crucially important, to build a therapeutic team and contain the two clients we worked with. The interpreter and I had worked together in therapy already, meaning that we were better able to read each other's communication and used to the setting. Had I used an interpreter in Afghanistan, a stranger, communication would have certainly been more difficult. There could also be difficulties if the interpreter became involved with the staff outside the therapy work in ways I as the therapist could not monitor or control. Added to this would be questions of quality control as interpreters based outside the UK may have different training standards, different contractual requirements around confidentiality and be operating under different codes of practice. In a country like Afghanistan, it is also important to be mindful that pressure could be brought to bare on an interpreter for political or economic reasons without the therapist being able to protect and support their colleague in any way.
In a further option, the therapist, client and interpreter could all be in different places and meet only in the online space, or perhaps employ three windows on a platform like Zoom, so each joined independently. However, it is my opinion that this would lessen some of the relational gains of the client seeing the psychological therapist and interpreter as a therapeutic team. I have written about this at more length elsewhere (Tribe and Thompson 2009 a & b). Our time before sessions started (prior to launching the web-cam meeting) allowed us to review and plan together, and the time following the session also allowed for reflection on the work and on communication glitches.
A second observation was that things worked very much better when there was a "fixer" on the client side, someone more adept at setting up meetings, ensuring connections and trouble shooting when things went wrong. In our work in Afghanistan, a particular staff member who was more confident with technology acted as a liaison and stood by to help when technology let us down. As the time difference was 3.5 hours (and later 4.5 hours) and the working days were very different between us in the UK and the clients in Afghanistan, our fixer was also really helpful in making sure appointments were kept and times were finalized, particularly given that our times on the UK side were quite fixed by the availability of interpreter and my availability.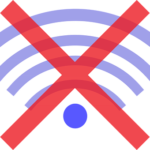 As might be expected, connectivity was very variable and I noted that our fixer in Afghanistan was checking connectivity in different locations in the office building meaning that we "met" in a number of different locations and occasionally had to move mid-session. All this meant for quite a bit of disruption, but we were able to manage this with some humour and a sense that nonetheless the work was
"good enough" and we were able to create safety. We also met for 90 minute sessions to take account of time lost for with connection problems and other disruptions and maximise our use of our interpreter.
So, I have discovered that it is possible to have therapy using web-cam with an interpreter, despite the challenges. I found I was able to support staff members who had lived through a critical incident and although the interpreted sessions were more challenging than those with the staff member who spoke English well, we were still able to work on symptoms like nightmares, intrusive images, fearfulness, problematic self-beliefs, anger and difficult trauma narratives with some effectiveness. As Harries (2018) states, "language is the primary currency of therapeutic work" and in work of this kind, in which two languages are interacting directing to create space for therapy, consideration of the "particular language relationship" being created between therapist, client and interpreter can shed important light on the work being done.
Harries, L (2018), Online Supervision and managing risk in an international context. In: Stokes, A. (Ed) Online Supervision a Handbook for Practitioners. Psychotherapy 2.0 Series. Routledge: Oxon.
Tribe, R and Thompson, K. (2009) a. Opportunity for Development or Necessary Nuisance? The Case for Viewing Working with Interpreters as a Bonus in Therapeutic Work. International Journal of Migration, Health and Social Care 5 (2), 4-12.
Tribe R & Thompson K (2009) b. Exploring the three-way relationship in therapeutic work with interpreters. International Journal of Migrant Health and Social Care 5 (2) 13–21.
For more information about the way in which Pasalo project works with interpreters using online platforms please visit the website and view a short video.