Join Helen Mason for our latest free webinar and discover the benefits of this exciting form of creative therapy
Friday 2 June 2023
11.00 – 12.00 midday
Music has long been a passion for Helen Mason. When she was in her 20s living in Oxford, Helen worked as a musician playing flute in a band, touring and performing in both the UK and abroad. Nowadays Helen continues to enjoy a wide range of different types of music including electronic composition and playing the classical piano – combined with her role as a qualified music therapist. In this article, we explore why Helen decided to change career to help clients, using the power of music.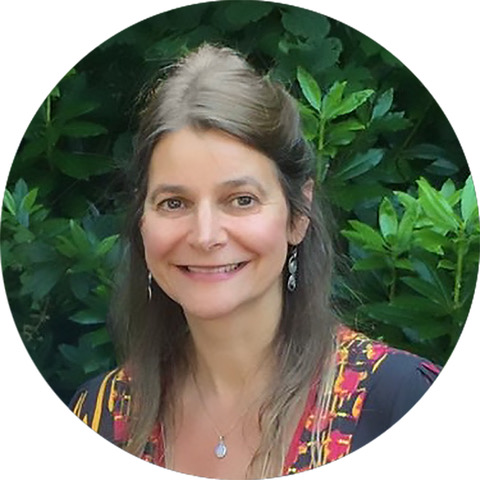 Inspiration and discovery into the world of music therapy  
Helen's journey into music therapy came following an opportunity to work in a local hospital with patients experiencing various mental health conditions. It was a profoundly moving experience; and showed how music could make people more relaxed, connect people socially and reduce isolation. 
  A change of career beckoned; and Helen moved to Bristol where she commenced her Postgraduate diploma in Music Therapy training under the guidance of Professor Leslie Bunt, a very respected music therapy practitioner and trainer.   
  Helen is a qualified music therapist registered with the Health and Care Professions Council (HCPC). She has had over 30 years' experience working as a music therapist with a diverse range of client groups, mostly adults, in a variety of settings including the NHS. Having done a further in-depth training in Music and Imagery she is also a Fellow of the Association of Music and Imagery (FAMI). Some of her clients work in the creative industries, such as writer's and film makers. Helen also enjoys her work with arts therapists and counsellors in training, offering supervision for Guided Imagery and Music practitioners and students.   
Music and imagery therapy – providing a sensory and immersive experience  
Therapeutic practitioners are skilled and eloquent in using words to help our clients; talking and listening are of course fundamental to therapeutic work. Nonetheless, therapy using music and imagery offers something different and complementary to written and spoken language – as sometimes words are not enough. 
Helen uses pre-recorded music for her sessions; mostly classical music from western composers. However, she does include music from other composers from different cultures and musical genres too including more contemporary creators.  
Join us on 2 June for our free webinar with Helen Mason 
During the webinar, Helen will provide examples of how the harmonies, melodies and timbre of the sound can offer an immersive experience to the client, helping with healing and growth. Helen will play some musical excerpts as well as sharing images, and give examples of the techniques she uses during a client session.  
The free webinar is on Friday 2 June between 11.00 am – 12 midday: 
More information about Helen Mason