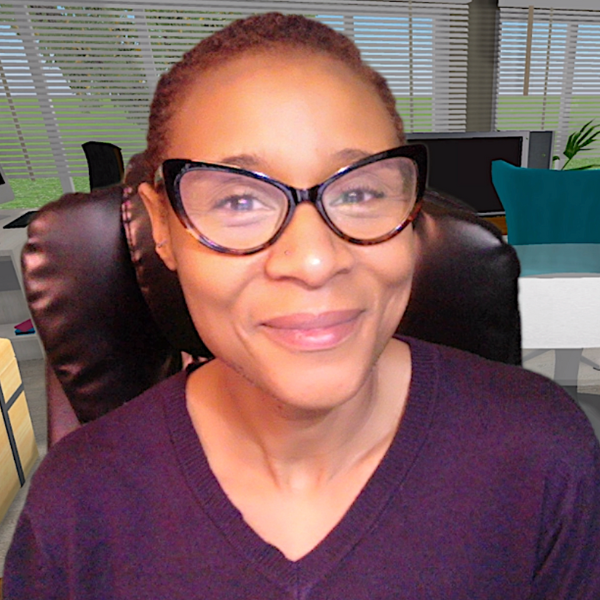 Title:
An online journey to the globalized self
About Lesley:
Lesley is an experienced Child and Adolescent Psychotherapist and certified Cyber-Therapist. She has used her long-held passion for imagery, music and the creative arts to
underpin her professional training at the Institute for Arts in Therapy and Education.

She has run her private psychotherapy practice since 2017 and she moved from 'in-person' therapy to a 3D virtual playroom in 2020. Her therapeutic framework combines neuroscience, digital creative arts, and a blend of the physical and virtual worlds to deliver playful, immersive interventions.
Lesley's lived experience as a black, British professional has led to her special interest in working with globalized families and especially with care-experienced children and young
people with a cultural connection to the African diaspora. For several years she worked for a national UK charity as a young people's advocate and independent mental health advocate.

Lesley designs and delivers her own series of cyber-creativity workshops and training programmes. Her goal is to help mental health professionals to gain IT skills and confidence for online creative arts therapy.
Presentation:
In this workshop Lesley examines how her creative journey combining the arts, technology and traditional Ghanaian frameworks of well-being has informed her own process of healing.
She explores how this holistic experience underpins her transcultural practice and how it supports her clients who both embrace and displace aspects of their cultural identity.
Lesley guides you through a therapeutic experience using an immersive visualization and 3D tools as you reflect on ways to adapt your frameworks and enrich your online practice.