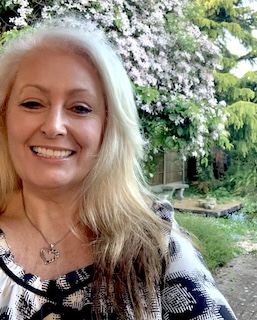 Director without portfolio
I'm Vauna. I've been in private practice for over 20 years. I'm a Certified Transactional Analyst and have since gone on to train in many other models of therapy and personal development over the years, and these ideas and skills are integrated into how I practice as a psychotherapist, counsellor, and coach now. I practice in a pluralist way.
I have a special interest in working with neurodivergent clients and supervisees. I discovered I was autistic myself around 11 years ago. Over the last few years, I have deep-dived into a lot of personal and professional development activities and reflection, in order to enhance my ability to provide a good and useful therapeutic experience for autistic people, and to offer therapy and supervision through an intersectional lens. In addition to that, I really enjoy coaching people, and I specialise in coaching people with ADHD and/or executive functioning strategies.
Working online allows me to optimise my niche offering because clients can now select me for my expertise rather than by geography. I wanted to work with ACTO so that i can be part of this exciting movement of online therapy, while being mindful of best practice and standards.
For relaxation and fun, I enjoy beautiful waterside walks, occasional live jazz, and creating more of my 'Therapy Cat' comic.