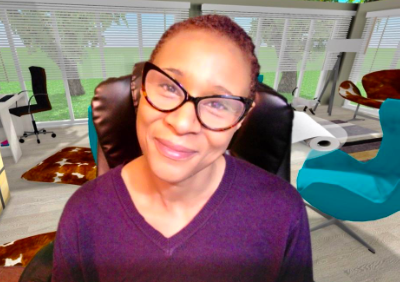 Children and Young People
My name is Lesley Simpson-Gray, I am an integrative child and adolescent psychotherapist, and a registered member of BACP.
After a career in marketing, I trained as a psychotherapist, hoping to indulge my love of creative arts and discover a sense of purpose and fulfilment within a caring profession. I've run a private practice since I graduated in 2017, working for local authorities and primary schools across Bedfordshire, Buckinghamshire and Hertfordshire.
My life-experience has informed my professional practice and has given me a passion for working with adoptive families and care-experienced young people. For several years I also worked for a UK-wide charity as a mental health advocate. I have a particular interest in supporting clients who have multiple-heritages and neurodiversity.
COVID-19 was the catalyst which led me to practice online. In the last 3 years I've become a Cybertherapist, joined ACTO and developed a virtual Cybertherapy space where I now offer children and their families a mixture of specially adapted play-based interventions where we explore creative expression using VR, AR, 3D models and video games. I also enjoy training and supporting professionals to learn the skills that help them navigate the highs and lows of practicing creatively online.
I enjoy supporting my local parish church and my husband in his role as a full-time vicar. I love cats, singing (mainly gospel music) taking long walks, playing piano and anything that allows me to tinker with VR and 3D models.
I'm really excited to also bring my commercial skills in product communications and marketing to my role in ACTO as Director Without Portfolio. Over time I hope to help shape ACTO's sphere of influence with CYP and Research & Development.