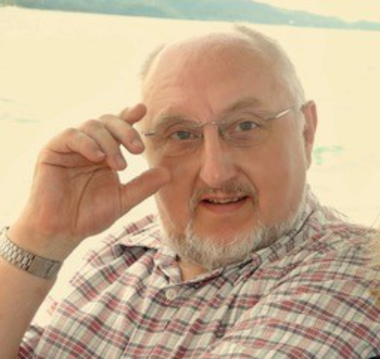 ACTO Chair
I'm Adrian Rhodes, ACTO International Director

I trained initially as a counsellor in the mid 70's 
– then as a  group and individual Psychoanalytic Psychotherapist, Registered with UKCP in the 80's.
I worked in the NHS for 40 years – first as a hospital chaplain then as a psychoanalytic psychotherapist, heading up 'Day-Democratic Therapeutic Communities" 
and involved in the training of junior psychiatrists.

I now work in private practice.

I was Honorary Secretary, then Vice Chair of UKCP from 2002-2009.
As part of that, I represented UKCP at the European Association for Psychotherapy
– the professional body of national and modality professional bodies.
I was elected as President of the EAP from 2011-13 – and Vice President two years either side of that.
Although I stepped down from the EAP in 2015, it seems they couldn't do without me!
I was drafted back to lead the 'European Confederation of Psychoanalytic Psychotherapies' (ECPP) – the psychoanalytic modality body within the EAP.

I am passionate about the development of online therapy 
– both generally and as a new, distinct expression of psychoanalytic psychotherapy.
And I'm excited by the chance to work across borders of all kinds.
My professional origins are as a clergyman in the Church of England and I'm an Honorary Canon in the Diocese of Manchester.
In my free time, I'm a beekeeper, looking after hives at home and on the roof of a commercial building in Manchester; and I teach beekeeping too!"