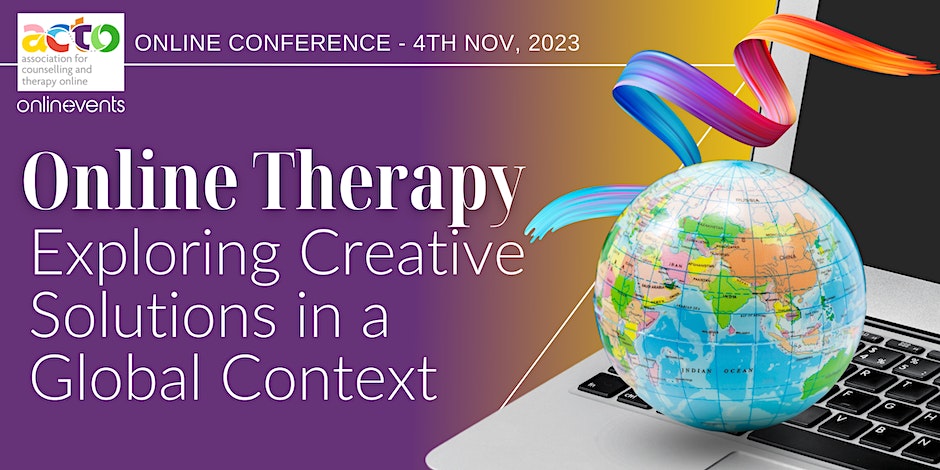 Online Therapy : Exploring Creative Solutions in a Global Context
We are extremely thankful to those who attended and/or bought recordings of our conference this year.
It was a great success due to the excellent speakers and content covered. We hope you learned something new and that you were able to takeaway some really important information in innovative and creative ways of working with your clients online.
Take a look at the Conference Programme to give you an idea of what we presented.
The Conference was a journey of exploration across the globe, offering you new ways of working, sharing therapeutic thinking from differing perspectives: allowing you to be challenged in new and exciting ways.
COMING SOON! WE ARE OFFERING NON MEMBERS THE OPPORTUNITY TO PURCHASE A COPY OF THE RECORDING.
See our diverse and impressive selection of international speakers:
Melissa Anderson – Leveraging Technology to Address Deaf Mental Health Inequities
Saldin H. Kimangale – Violence Against Children, Digitalization and Mental Health in Tanzania: A Call for Action
Lesley Simpson-Gray – An Online Journey to The Globalized Self
Shiraz Farrand – Bridging the Mental Health Gap: Globalising Trauma Treatment with Digital EMDR
Dr John Piette – Artificial Intelligence (AI) doesn't have to be a threat to effective, compassionate care: Using AI to serve more people with personalized counselling at a distance
We were absolutely delighted to host Sadia Azmat, a contemporary British Asian comedian who is pushing the limits with her clever wit, thought-provoking observations, and irresistible charisma. In the realm of comedy, Sadia is much more than just a performer, she is a comedic powerhouse reshaping convention. Get ready for a dose of levity and enlightenment!